Illumina BeadXpress Platform
---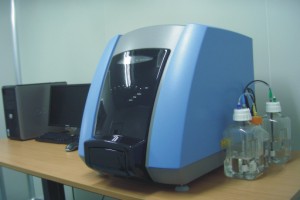 The BeadXpress Reader System, the combination of VeraCode digital microbead technology and two-color laser detection capability, enables scanning from low to mid multiplex of SNPs in essentially any number of individuals. The feature of scanning the beads both for their code and for their fluorescence intensity signals provides high-quality data and high assay flexibility.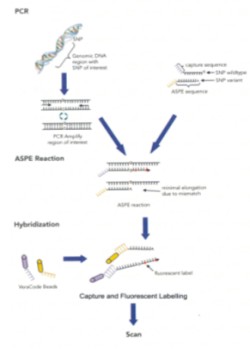 Capacity
Unsurpassed multiplexing range: Able to scan assays ranging from a 1-plex to 384-plex in a single sample at one time.
Superb data quality: Industry-leading measurement density and sensitivity due to inherent stringency of code detection.
Dual-color detection: Both single-color detection assays, such as allele-specific primer extension (ASPE), and dual-color detection assays, such as Illumina GoldenGate Assay, can be analyzed.