Whole genome linkage analysis
---
Creative Genomics provides rapid, high quality, high-throughput genotyping service for family based linkage analysis. Our staff scientists have more than 20 years of experiences in genetic analysis. Currently Creative Genomics extended its portfolio of linkage analysis to include
Illumina Human Linkage V Panel Set
which contains 6,090 SNP markers.
Whole genome scan by STR: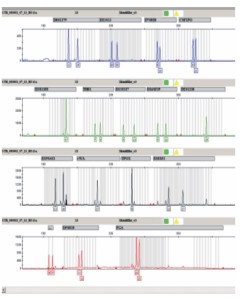 Using ABI Linkage Mapping
Set v2.5-MD10 kit
High quality scan by
ABI 3730xl
Manual curation by
senior bioinformatician
Statistical analysis
available
Whole genome scan by SNP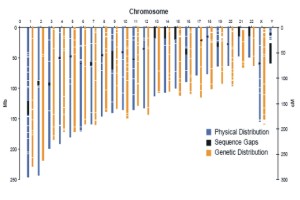 Illumina's SNP-based Linkage V Panel is a superior marker map for genetic disease studies, providing greater statistical power and cost-effectiveness than standard short-tandem-repeat (STR) marker maps. The panel contains over 6000 highly informative SNP markers distributed evenly across the human genome and delivering high information optimized for linkage mapping studies. The new SNP-based Linkage V Panel, integrated with Illumina's high-performance assay and high-throughput BeadArray Platform, has been extensively validated and proven to rapidly generate high-confidence results.